What does a tool watch mean to you? For me personally, it means a watch is more than just a gimmick. Marketing dive, pilots or even chronographs to associate them with purpose is perfectly fine. After all, companies need to make money & there is nothing wrong with a bit of daydreaming.
But to me a true tool watch is a piece built with a single purpose in mind. To serve as an essential tool for the job. In this case and with a name like Marathon Search and Rescue. Well…. you already know it was built to perform a task, rather than just a marketing gimmick.
So why Marathon? What makes this watch any different from any other tough chronograph? 
One thing that makes Marathon very attractive to most enthusiasts is that they are one of the only brands that produce government issue watches. The Canadian based company focuses mainly on military spec watches. The watch we have Infront of us for example is built with actual government specifications in mind.
The company that was to become Marathon Watch was founded in 1904 as Weinsturm Watch, later to be named Wein Brothers. In 1939, Morris Wein founded Marathon Watch, supplying fine precision timepieces throughout North America.
The CSAR which stands for Chronograph Search and Rescue is what I consider to be the King of the entire line up. The size is the main factor that I feel needs to be taken into consideration. Coming in at around 46mm by 18mm thick. This isn't a watch for the faint of heart. As I mentioned, the companies main focus is to make a watch as functional and tool oriented as possible. Putting this watch on the wrist, you don't get a classic timepiece to wear with a suit. You get a watch that will serve a purpose. 
Personally, in this case, I actually don't mind the size. Coming from someone who prefers 40mm and under, the feeling you get when wearing this watch and the great legibility starts to make more sense when having it on the wrist. Should this have been smaller, the dial would be very cluttered and hard to read which defeats the purpose.
That said, the lug to lug distance is around 55mm which could be quite difficult to wear for those with smaller wrists.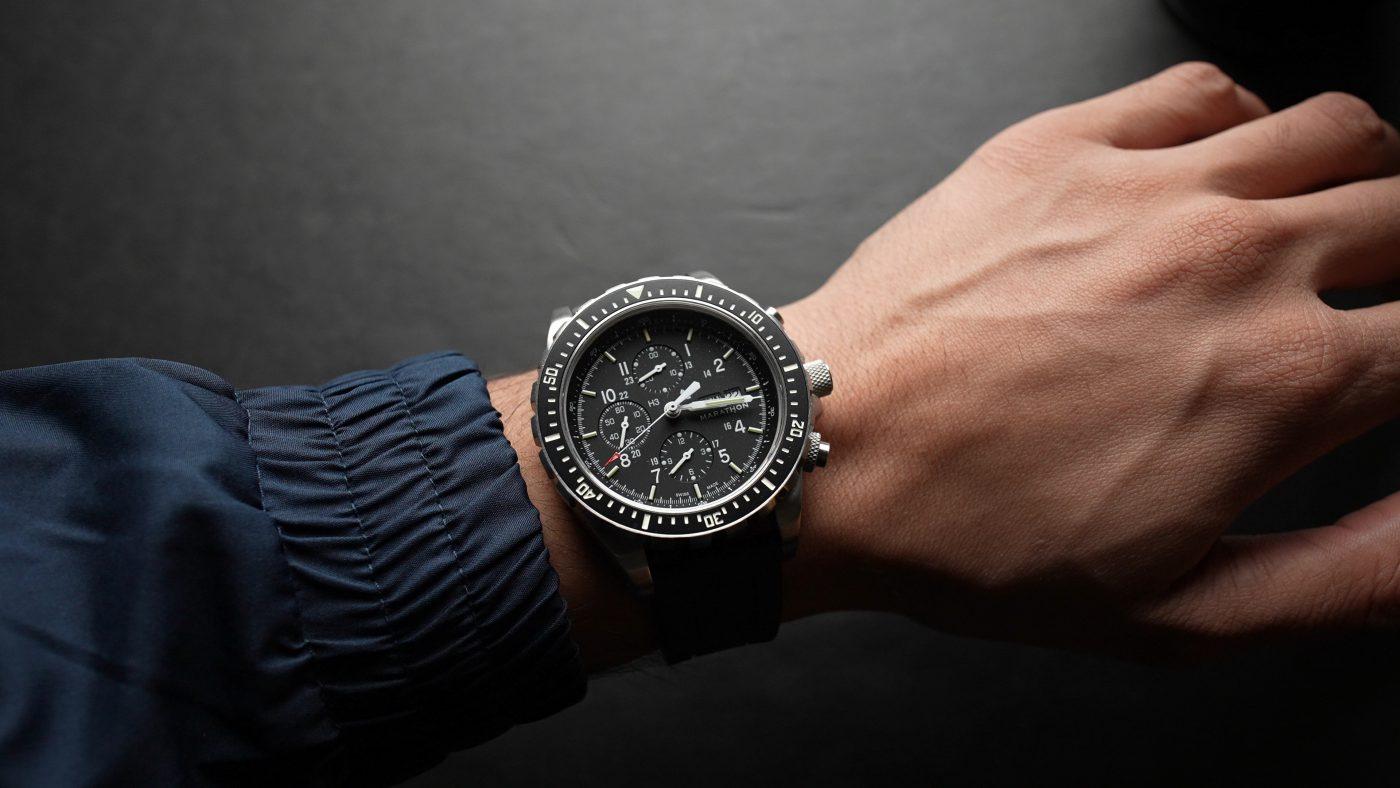 A couple other things to note, you get a tritium lume treatment, an anti-reflective sapphire crystal and 300 meters of water resistance which is very impressive for a chronograph. The screw down pushers aid the watch to reach that specification.
The watch is powered by the ETA-7750. The 7750 is regarded as the best automatic off the shelf chronograph movement. The movement operates at 4Hz with about two days of power reserve. It features the time, day/date calendar, and 12-hour chronograph.
Over-all, the Marathon CSAR is a serious tool watch. Unlike many, this was built with legibility and purpose first. Usually that affects the design because when thinking of a proper functional tool watch, the looks take least priority. I will say though, in this case the Marathon has very cool look to it & while I'm sure Marathon didn't focus too much on design but rather legibility…. That CSAR is very good looking for a tool watch.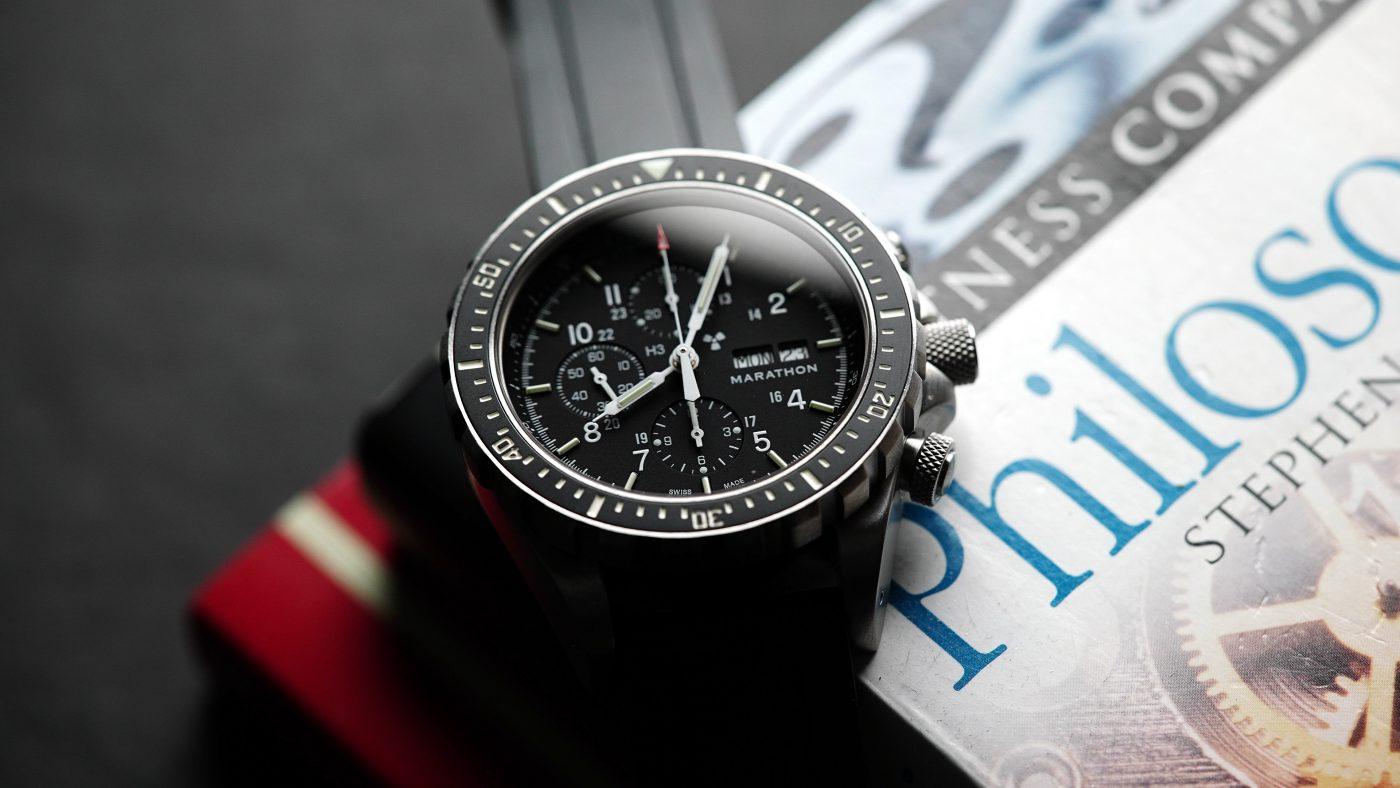 Shop this watch here – Marathon CSAR – Ticking Way