Hi classicwatchus, Please give the readers a brief introduction of yourself. (Where you are from, hobbies, job, etc)
Hi guys, I am from Texas, I am in my early 30s and have been collecting watches since 2011. I work in a Seattle based tech company, in my free time I play guitar in a local band.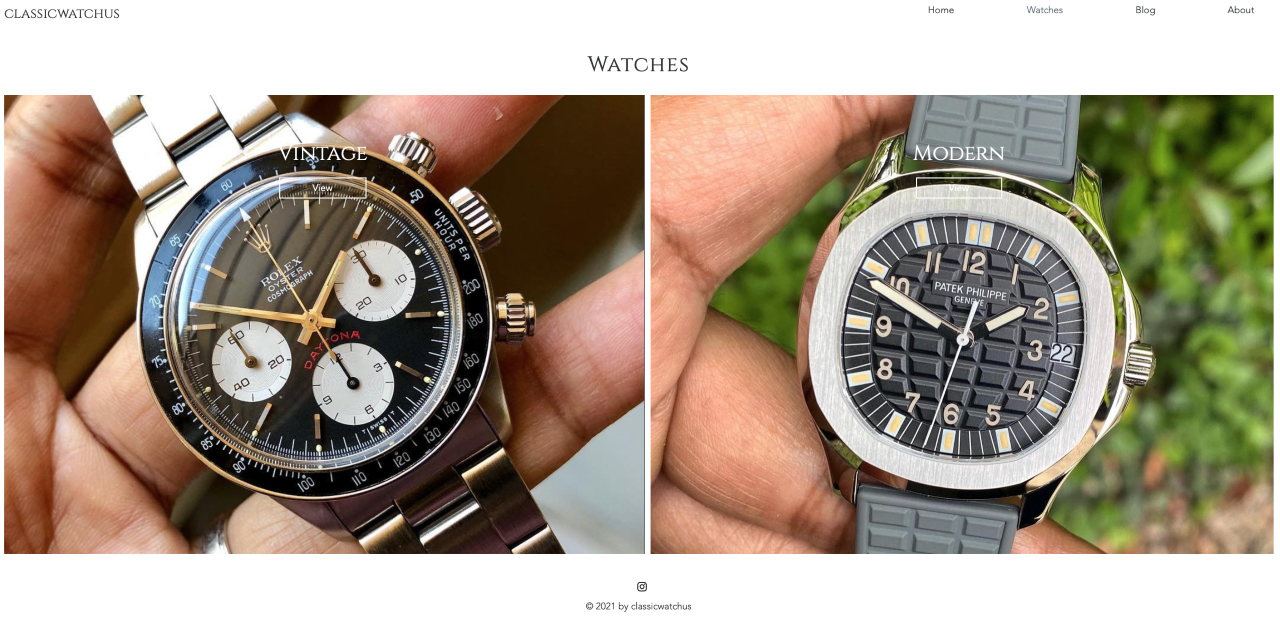 I love watches as a way to rest my mind and relax from time to time. It's not about showing off wealth or something like that, I just enjoyed the complexity, and aesthetical aspect of mechanical watches.
What got you into watch collecting?
My first mechanical watch was my father's manual-wind Rado, he'd let me wear it when I was in the middle school, although I have no idea what the model was. Unfortunately that watch now has long gone, probably stuck somewhere in his drawers.
Looking back at my old pictures from those times, I've come to realize that I always wear a watch on my wrist, I just didn't realize it. When I got my first job, I remember I bought fashion watches like Fossil, and later a more serious Tissot, and Tag Heuer.
I started collecting serious mechanical watches in 2011, it started with vintage Heuer Carrera from the 1960s (scouring onthedash forum by Jeff Stein), then it rolls uncontrollably until Today!
Do you have a collecting strategy or do you just buy what you like?
I just buy what I like. But it seems what I like falls into understated, non-flashy, and classic design; hence my handle classicwatchus. I like both vintage, and modern watches, as long as they're understated, not flashy, and have classic designs. My collection is a mix of both vintage, modern, automatic, and hand-wound watches.
These vintage Rolex from the 1960s – 1970s are my grail from my earlier collecting days, probably will stay permanently in my collection.
What is your current favorite in the collection?
My current favorite is the 40mm F.P. Journe Chronomètre Souverain in platinum. I love the heat-blued steel hands on silver dial. The platinum case feels sturdy and can be a perfect daily wearer. I dressed this watch down by changing the original black alligator strap with denim curved lugs leather strap.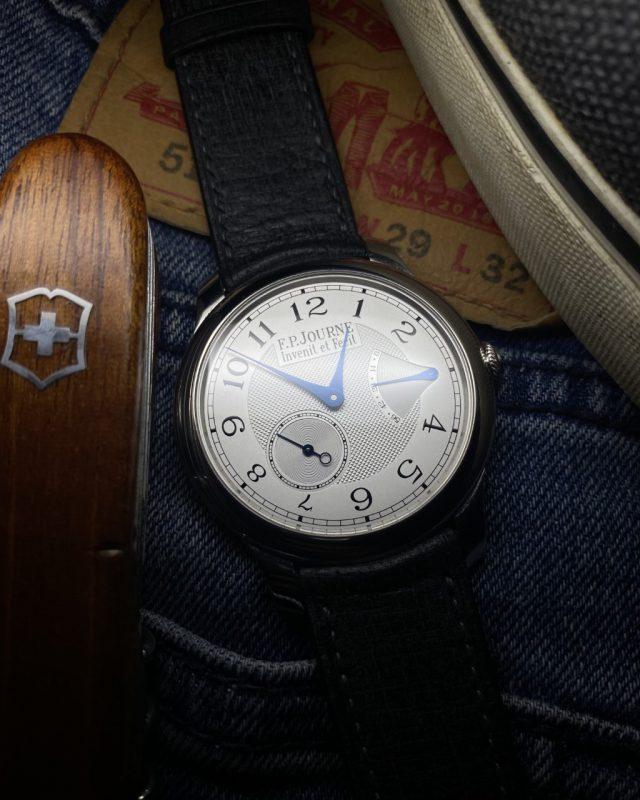 What made this watch stand out to you?
I've been dreaming about owning an F.P. Journe over the past few years. Chronomètre Souverain design is so unique, starting with the peculiar power reserve indicator that shows 0 if it's fully wound. The iconic hands shape, perfected by heated-blue technique on top of silver guilloche dial is another aspect that I love about this watch. The movement is another beautiful aspect, you have to see it yourself to enjoy it. When all the stars aligned: some of my RSU vested, sold my other unworn watches, and Ticking Way had one in stock, I knew I had to pull the trigger. Now this watch is dominating my rotation.
Is there another watch in your collection that would pair perfectly with this?
Yes, the Lange 1815, 38mm in white gold, silver dial, and heated-blue hands, a similar classic look of 19th century pocket watches. I have also put denim leather strap to dress the watch down from its original black alligator strap.
What is next for your collection? Anything in mind?
I am currently happy with my collection, but if I can get a good deal on Lange 1, or Lange Datograph in 38mm, I would think of selling my other watches to get one of these.
Where can people follow your journey?
I have my Instagram account @classicwatchus (only post recent shots, older shots are archived, trying to keep my feed tidy!) and my website classicwatch.us.
——–
Contact interviewer to be featured in the Watch Collector Series – watchug@gmail.com
Please send over watch picture samples of your collection.
For sales inquires please contact us – sales@tickingway.com
Interviewer Ab – Watch Collecting Strategy Productions.
Collector – @classicwatchus